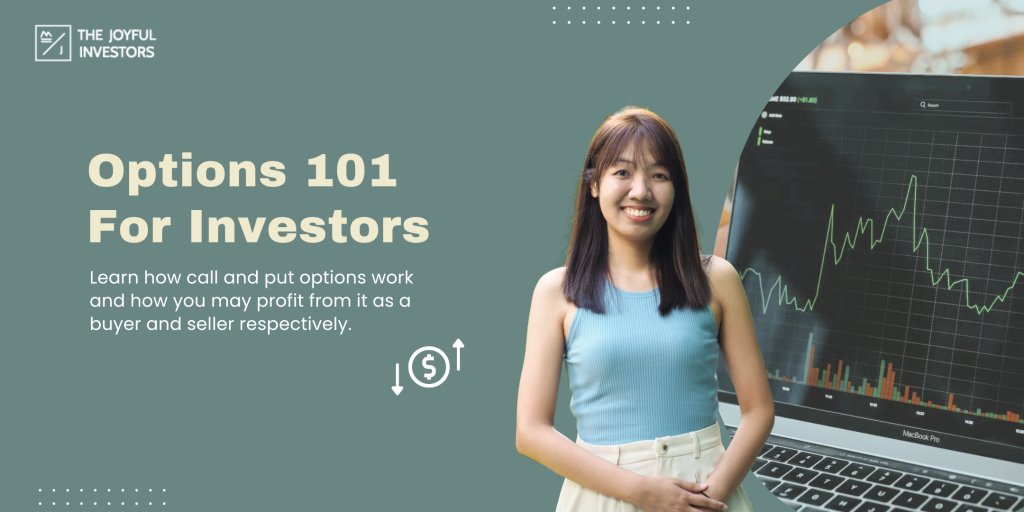 In this session, we will be teaching you how options work in the financial markets and how you can execute the options trade as a buyer and seller.
Here are what you will gain from this session:
1.  Discover what call and put options are and how they work from the perspective of a buyer and seller.
2.  Be very clear about the rights and obligations involved with options.
3.  Learn how the profit and loss of a buyer and seller changes under various scenarios for call and put options respectively.
4.  Know what an option chain is and how to read it.
5.  Understand how to execute the trade on brokerage to be an option buyer or option seller.
Join us in this value-packed workshop to kickstart your journey in creating additional income through options!
New to options and looking to gain a basic understanding of how options work to generate additional income.
Do refer to the sign-up link below for the dates of the upcoming sessions.
What do I have to prepare for this session?
Come join us with a learning mindset and we will settle the rest! Seats are limited, so reserve your seat now.
See you there!